How Can You Lessen the Need for Fire Damage Restoration in a Berkeley Heights Business Property?
9/6/2021 (Permalink)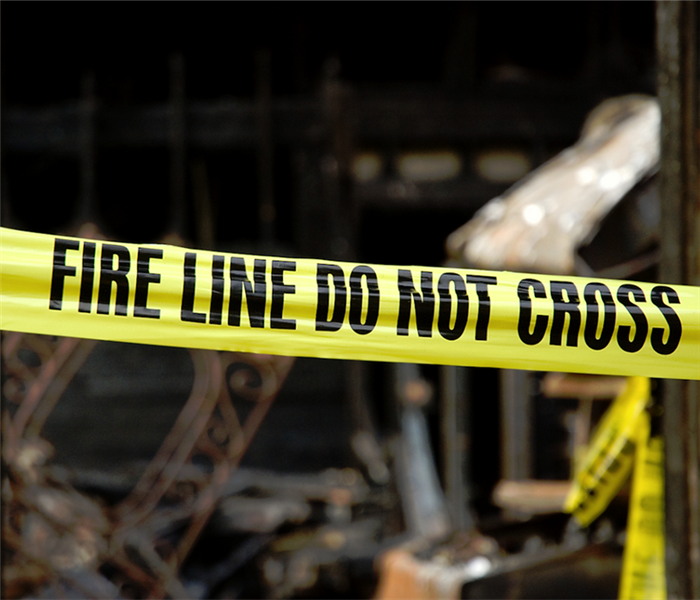 Commercial fire damage can really change the course of your business. Contact SERVPRO for effective cleanup and fire damage remediation services.
SERVPRO Can Inspect and Perform All Types of Fire Safety and Damage Cleanup in Berkeley Heights
Fire damage in a Berkeley Heights business property does not simply occur due to bad luck. The post-fire investigation often uncovers the reason for the blaze, and in many cases, it could have been avoided.

To decrease the potential for a Berkeley Heights business to need fire damage restoration, SERVPRO recommends putting some or all of the following actions into regular practice:
Set up regular fire safety drills
Inspect the property for fire hazards
Set up the SERVPRO app for your business property
Companies involved in producing goods that include flammable materials such as solvents are particularly susceptible to fires. The area where supplies get stored should not be near outlets or where a spark could occur. A solid fire prevention policy can include the safe storage of chemicals and comprehensive knowledge of what to do in case of a fire.

The benefits of an established fire safety policy for a company are many. Performing regular inspections and establishing best practices for storing and using flammable chemicals and more actually works to reduce the likelihood of a fire. Certain situations, such as a lightning strike, are unavoidable; however, many situations are.
Many business owners have push-back at the expense of implementing a fire prevention training program. However, this level of training for employees has repeatedly shown that the results justify the cost. This is particularly true when a fire can shut down a facility for days or weeks while it undergoes a fire damage restoration.

When every employee knows how to handle a fire extinguisher, a fire hose, or smother flames under a fire blanket, it makes the area a little safer and can work to lessen fire damage to a structure or contents because each employee knows what to do.
SERVPRO of Western Union County at (908) 791-9177 brings professional fire damage restoration to every Berkeley Heights job.