Repairing Fire Damage for Businesses in New Providence
7/22/2022 (Permalink)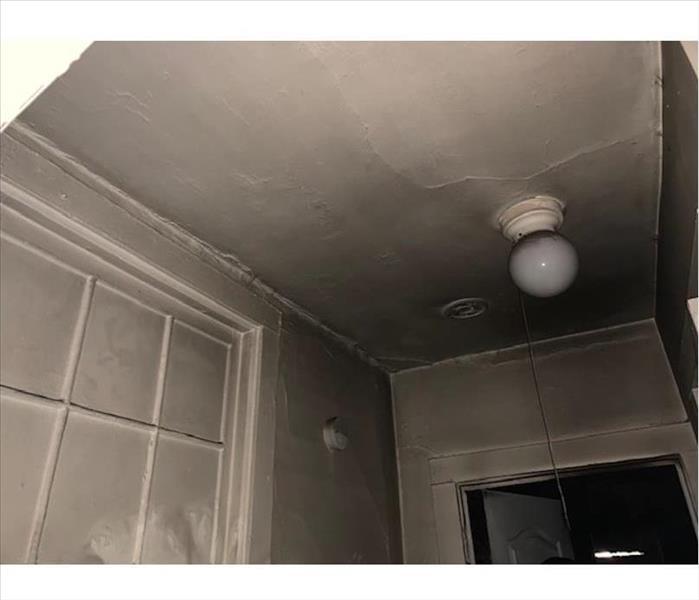 All commercial and residential surfaces covered with soot from a fire could all use one company--SERVPRO--Here to Help in New Providence
SERVPRO Fire Restoration Professionals Can Help Your Business
A fire at your business can cause serious disruption to workflow and even impact revenues if the premises is forced into temporary closure. To minimize disruption, property managers need to enlist the help of professional restoration technicians. Restoration technicians can scope the structure and contents of your business to put together an efficient game plan to ensure your company returns to normal.
The scoping procedure for fire damage in your New Providence business is split into two categories: scoping of contents and structure. In broad terms, this process is a thorough inspection of the premises for signs of smoke residues and damage. During a fire, the most heavily soiled areas are those closest to the source of ignition. However, hot smoke can travel rapidly through a structure leaving behind moderate and minor residues as it gets further from the ignition source. Sometimes, residues can be barely perceptible while still causing unpleasant odors. Scoping helps find soiling in all parts of the property by comparing surfaces and noting different materials or textures. SERVPRO has expertise in:
Fire damage restoration
Smoke damage mitigation
Structural repair
Scoping materials involves taking an unaffected area of the structure or contents and comparing it with affected areas. By performing a direct comparison, we can ascertain which smoke-affected surfaces. Pre-testing is the natural follow-up to these comparisons where technicians perform light cleaning on different materials and textures. The success of light cleaning can help us to determine which materials are salvageable and which require replacement. This process helps to increase restoration efficiency by allowing technicians to direct their focus purely on items or structures that can return to preloss conditions. Any non-salvageable materials can be replaced with like-for-like materials to return your business to its normal state.
Materials differ in porosity which can be a defining factor in using a wet or dry-cleaning method to restore.
Synthetic materials in the premises are generally easier to clean than their natural counterparts despite gathering more soot or damage in a fire.
Semi-refinishing is an aggressive cleaning procedure that removes a finish before refinishing to allow an item to return to preloss condition.
We are here to help businesses recover from emergencies. Contact SERVPRO of Western Union County for fire damage restoration at (908) 791-9177.